2018 Incidents
Month
Fire
EMS
Total
Jan
56
97
153
Feb
28
86
114
Mar
36
94
130
Apr
33
95
128
May
40
107
147
Jun
45
90
135
Jul
43
117
160
Aug
41
105
146
Sep
45
103
148
Oct
Nov
Dec
Total
Total
367
894
1261
Past Incidents
Year
Fire
EMS
Total
2017
437
1250
1687
2016
433
1239
1672
2015
395
1236
1631
2014
353
1109
1462
2013
340
973
1313
2012
434
992
1426
2011
366
994
1360
2010
347
735
1082
2009
474
862
1236
2008
416
760
1176
2007
449
784
1233
2006
445
845
1290
2005
429
744
1173
Total
5318
12523
17741
Web Counters
Website Visitors
Since
July 1, 2009

Visitors Today
Nov 13, 2018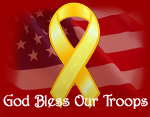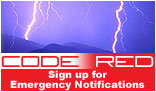 Auto Accident Injures One …
By Company One Captain Bill Renzetti
June 22, 2017
Just before 11am on Thursday Center Moriches firefighters were dispatchers to an auto accident with injuries in front of the meat market Montauk Highway in Moriches.
While firefighters secured the vehicles, EMT's treated and transported one occupant to a local hospital with minor injuries.
Firefighters were back in service within 20 minutes.