Community Events
There are currently no events
2023 Incidents
Month
Fire
EMS
Total
Jan
35
132
167
Feb
36
95
131
Mar
41
129
170
Apr
27
132
159
May
35
141
176
Jun
32
126
158
Jul
Aug
Sep
Oct
Nov
Dec
Total
206
755
961
Past Incidents
Year
Fire
EMS
Total
2022
539
1778
2117
2021
501
1418
1919
2020
522
1307
1829
2019
450
1339
1789
Total
2012
5842
7654
Past Incidents
Year
Fire
EMS
Total
2018
432
1172
1604
2017
437
1250
1687
2016
433
1239
1672
2015
395
1236
1631
2014
353
1109
1462
2013
340
973
1313
2012
434
992
1426
2011
366
994
1360
2010
347
735
1082
2009
474
862
1236
2008
416
760
1176
2007
449
784
1233
2006
445
845
1290
2005
429
744
1173
Total
5750
13695
19345
Web Counters
Website Visitors
Since
July 1, 2009

Visitors Today
Sep 26, 2023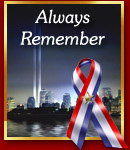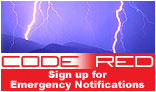 Guestbook
Welcome to the Center Moriches Fire Department Guestbook. Your feedback is important to us. Feel free to leave your comments.
| | |
| --- | --- |
| Page of 1 [ Back | Next ] | Records 1 - 26 of 26 |
Signed on January 24, 2022 at 8:03 PM
Guest Name:
Phillin Maiass
Comments:

I want to thank the man with the black audi for helping even when off duty!!!
Signed on November 05, 2019 at 2:15 AM
Guest Name:
Sam
Web Address:
designfeu.com
Comments:

Thank you so much for your service and all you do for our community!
Signed on September 10, 2019 at 12:14 PM
Guest Name:
nicholas j post
Location:
stark dr
Comments:

Great job last nite on Stark and Inwood.
Signed on November 03, 2017 at 5:36 PM
Guest Name:
Vinnie "mink" Amy
Comments:

ASST Capt. of EMFD PLayboys< 1956.....Buddy and schoolmate Of Cut Reden Ted Rybicki ( He and I worked at Stan Seides mink farm summer of '48) Roger Titmus (
he and I trapped muskrats back in the day).....
Signed on July 21, 2014 at 2:49 PM
Guest Name:
Dave Schmidt
Rank/Title:
fireman
Location:
Broomfield, Colorado
Comments:

Joined the department in 1968 after returning from Viet Nam. Served until injured in auto accident in August of 1969. Have lived in Colorado since 1984 but still think of the time in the department and the job you all keep doing year after year. Well done, proud to have been associated with you even for a short time.
Signed on August 22, 2013 at 9:39 PM
Guest Name:
Michael Smith
Rank/Title:
Former member CMFD 77-87
Location:
Vineland N.J.
Comments:

Great website. Love the old pictures brings back so many memories. Going to the firehouse with Grandpa Holzman on Saturday nites to visit Howard Johnson in the radio room.
Signed on August 01, 2013 at 10:03 PM
Guest Name:
Terry Hooper
Rank/Title:
equipt. officer Bay springs f.d.
Location:
ruby s.c
Comments:

Congratulations on 125th I was there for the 75th 100th and hope to be there for 125th HOOP
Signed on July 24, 2013 at 1:34 AM
Guest Name:
Dave
Rank/Title:
Owner
Location:
Burlington, NJ
Comments:

Nice looking website. Lots of good info & pictures. Thank You for your service. Keep up the good work.
Signed on May 13, 2013 at 11:06 AM
Guest Name:
Christina Pacheco
Comments:

Thank you so much for allowing our twins, William & Nicholas to explore your fire house yesterday! They can't stop talking about it. Looking forward to visiting again. God bless you all for all you do!
Signed on December 20, 2012 at 2:00 PM
Guest Name:
Janet (Lukert) Trujillo
Location:
Canon City,CO 81212
Comments:

East/Center Moriches was home for 20 years while growing up. Found this site while looking for info on SANDY and the damage to the island , via my sister Sharon. The Shoreliner resturant was in the family for several years, I remember the soft shell crab sandwiches in particular.
Signed on November 30, 2012 at 4:52 AM
Guest Name:
Jesse J. Abel
Rank/Title:
Son of the late, James F. Abel - Former Member
Location:
Poughkeepsie NY
Comments:

Wishing you all a happy and blessed holiday season! My late Father, James F. Abel, served with you until his death in 1988. God Bless you all and thank you for serving Center Moriches!
Signed on November 03, 2012 at 4:37 PM
Guest Name:
Barbara (Najdzion) Rutherford
Location:
Richmond, VA
Comments:

I just want to thank you for the pictures and info from Sandy.  As a former CM resident (and daughter of a former CMFD/Engine 2 member), I knew I could count on the CMFD for the latest on this disaster.
 
Please know that you and your families are in my thoughts and prayers.  May God keep you all safe.
 
Sincerely,
Barbara (Najdzion) Rutherford
Richmond, VA
Signed on April 21, 2012 at 5:34 PM
Guest Name:
Bill Kober
Rank/Title:
Ex-Chief
Location:
East Moriches FD
Comments:

I grew up in Center Moriches and graduated from CMHS many years ago. I lived on Railroad Ave and myself and many other kids would frequently respond to the fire house when the siren blew. I became acquainted with many fireman and became familiar with the appratus. I recall Engine's 3 and 1 both being Dodges. E-3 a 1936 and E-1 a 1939? they were referred to as the little Dodge and the big Dodge. Engine 2 was the newest a 1946 Ward LaFrance. All equipment was then housed in the old fire house closest to Clinton St. I also remember being allowed on occasion to watch one of the few TV'S in town, upstairs in the fire hall. It had a very small screen with a magnifing glass. Many good memories. Good site.
Signed on November 26, 2011 at 9:30 PM
Guest Name:
Steve Rice
Rank/Title:
FF
Location:
Mastic Beach Fire Dept
Comments:

Site looks awesome, very nice design. Just dropping by to say Hi to everyone. Hope everyone is doing well now and have a great holiday this year. Li'l Steven says hi although hes not so little anymore lol
Signed on September 12, 2009 at 2:29 AM
Guest Name:
Ed Deall
Rank/Title:
Captain
Location:
East Moriches Fd
Comments:

Love the write up on the fire we had, thanks again for your help that day. Always a pleasure working with Center Mo. See you at the next one.
Signed on September 09, 2009 at 10:07 AM
Guest Name:
paddy o
Rank/Title:
firefighter/emt-c
Location:
Providence (RI) Fire Department
Comments:

Is that DD doin it in a Providence tee? (lol)
Signed on September 02, 2009 at 3:41 PM
Guest Name:
Don K
Rank/Title:
Firemen/ Fin Sec
Location:
Lynbrook
Comments:

Just want to say looks like a nice stop on the 9/1/09 house fire. I'm sure you guys were in good hands with Captain Deall in charge.. At least that what he asked me to say.lol
Don K L.F.D. 421 Over The Hill Gang/ South Central
Signed on August 21, 2009 at 9:28 AM
Guest Name:
doug diem
Rank/Title:
fire fighter cmfd/Lad.7
Location:
cmfd
Comments:

Hi Tim,

Center Mo to NY its brothers helping brothers! it was our honor and duty to do what ever Eng.221 and Lad.104 needed at such a difficult time.

To all the brothers from your house, you guys always have a Home in Center Moriches. Thank you as well!

Be Safe Bro!
Doug
Signed on August 20, 2009 at 11:03 PM
Guest Name:
Tim O' Reilly
Rank/Title:
Fireman
Location:
FDNY
Comments:

Just dropping a line to say THANK YOU and what an EXCELLENT job on 08/19/09 for the funeral of Fireman Paul Warhola, FDNY Engine Co. 221.

Not an easy effort, but appreciated more than you think.

Thanks again.
Signed on August 10, 2009 at 11:09 AM
Guest Name:
Lubomir (Lou) Kochanskyj
Rank/Title:
Retired ex-CMFD member
Location:
Florida
Comments:

A great site - enjoyed looking at the old pictures and history
Signed on August 01, 2009 at 12:03 PM
Guest Name:
Bill Kanas
Rank/Title:
Ex Chief
Location:
Fort Hunter Fire District Guilderland NY
Comments:

VERY nicely done... Been checking this website for years waiting for updates As a child growing up with a father who was a member the archives and historical information brings back many memories. Although unfortunately I can remember when some of the now retired apparatus was brand new

Good Job
Signed on July 23, 2009 at 10:56 PM
Guest Name:
Mark Barone
Rank/Title:
Firefighter
Web Address:
northmerrickfd.com
Location:
Home
Comments:

Great Site I may have some old pictures of your old apparatus.
Signed on July 23, 2009 at 4:05 PM
Guest Name:
Chuck Peters
Location:
Atlanta,Ga.
Comments:

GREAT JOB!! This web site is the reason I was in this department it shows the leadership and brotherhood it takes to make a GREAT fire department. Great job keep up the good work. Be safe God Bless you all for all that you do. Chuck
Signed on July 20, 2009 at 8:39 PM
Guest Name:
Jim Kalin
Rank/Title:
Secretary-Treasurer
Location:
Greenport FD
Comments:

Great site !!! Enjoyed looking at your old photos. Even better with some dates and captions.
Signed on July 15, 2009 at 3:30 PM
Guest Name:
BOB JEFFRIES
Rank/Title:
LT./PRESIDENT
Web Address:
PINCHFIRE.COM
Location:
PINCH, WV (KANAWHA COUNTY)
Comments:

YOU HAVE A VERY NICE SITE, I CAN TELL YOU HAVE PUT IN A LOT OF HARD WORK AND TIME. YOU PICKED THE RIGHT WEB HOST. I ESPECIALLY ENJOY THE OLD PHOTOS. STOP BY OUR SITE. WE ARE STILL A WORK IN PROGRESS. STAY SAFE AND GOD BLESS YOU ALL.....BOB
Signed on July 01, 2009 at 10:16 PM
Guest Name:
Bryan Kelly
Rank/Title:
Assistant Chief
Location:
East Moriches Fire Department
Comments:

Great Job on the website guys. It really looks great. Congrats and Good Luck!!! Be Safe
| | |
| --- | --- |
| Page of 1 [ Back | Next ] | Records 1 - 26 of 26 |