Center Moriches Fire Dept
2020 Holiday Parade of Lights
Parade Route Information
This year the Holiday Parade of Lights will be a "Convoy" which will drive through the streets of Center Moriches.
The parade route covers approximately 20 miles of roadway. If your street is not in the parade route you can safely watch the parade from your vehicle by going to the closest street near your home.
The Parade will start and end on Moriches Middle Island Road by the William Floyd Elementry School
During the parade you will be able to follow Santa progress live on any smartphone or computer with Santa's GPS Tracker as he is escorted by Center Moriches Firefighters around the community.
A link to the Santa Tracker will be posted the day of the parade
Turn by Turn Parade Route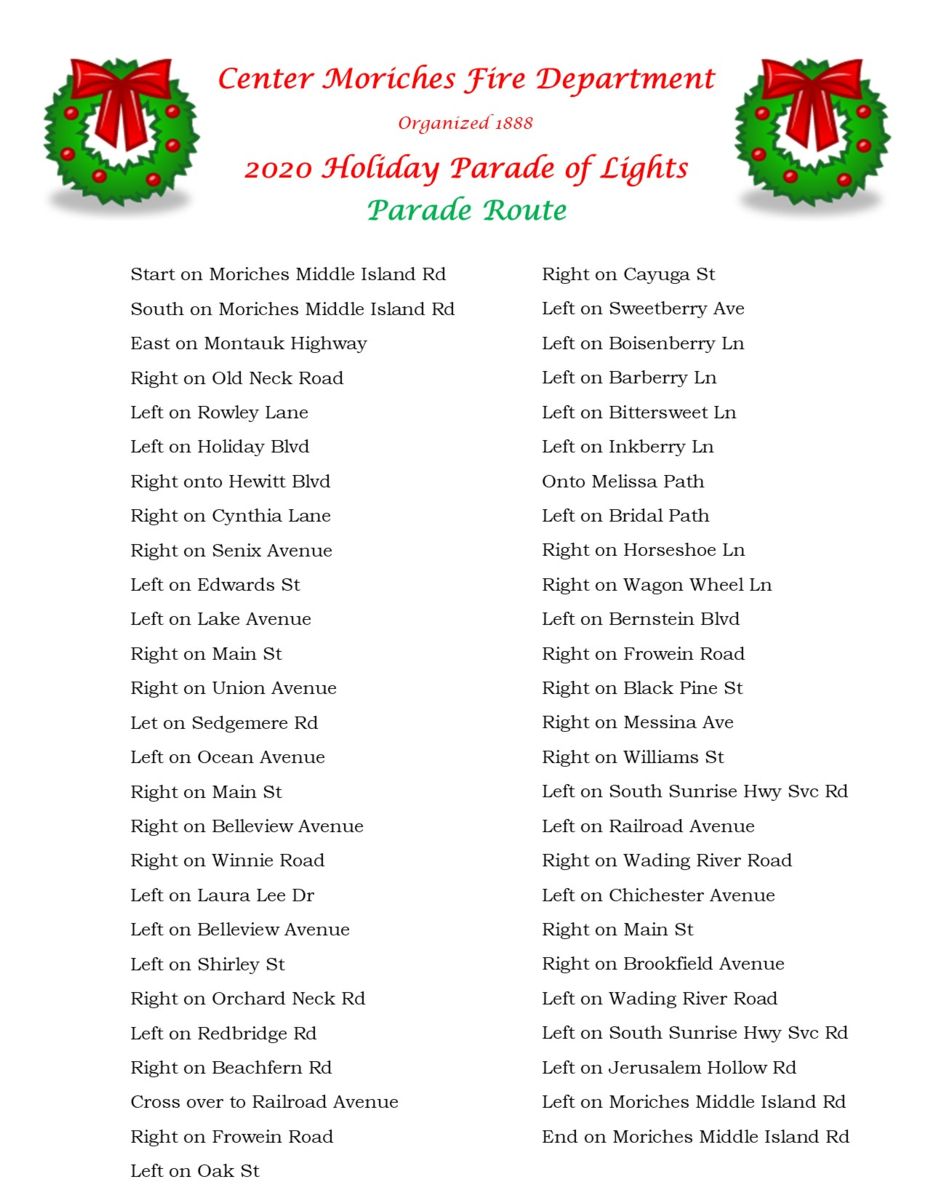 Parade Route Map