Community Events
There are currently no events
2021 Incidents
Month
Fire
EMS
Total
Jan
26
93
119
Feb
19
75
94
Mar
44
113
157
Apr
May
Jun
Jul
Aug
Sep
Oct
Nov
Dec
Total
89
281
370
Past Incidents
Year
Fire
EMS
Total
2020
522
1307
1829
2019
450
1339
1789
Total
972
2646
3618
Past Incidents
Year
Fire
EMS
Total
2018
432
1172
1604
2017
437
1250
1687
2016
433
1239
1672
2015
395
1236
1631
2014
353
1109
1462
2013
340
973
1313
2012
434
992
1426
2011
366
994
1360
2010
347
735
1082
2009
474
862
1236
2008
416
760
1176
2007
449
784
1233
2006
445
845
1290
2005
429
744
1173
Total
5750
13695
19345
Web Counters
Website Visitors
Since
July 1, 2009

Visitors Today
Jul 24, 2021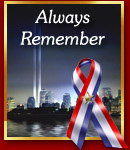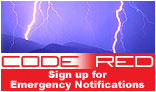 National First Responders Day
By Ex Chief Bill Renzetti
October 28, 2020

October 28, has been dedicated as National First Responders Day. Today we recognize the heroic men and women who make it their business to take immediate action when disaster strikes.

Firefighters, police, paramedics, and EMT's often put their lives and safety second when it comes to an emergency. We should all be grateful that these community members can continue to be counted on when we need them the most!