2023 Incidents
Month
Fire
EMS
Total
Jan
Feb
Mar
Apr
May
Jun
Jul
Aug
Sep
Oct
Nov
Dec
Total
0
0
0
Past Incidents
Year
Fire
EMS
Total
2022
539
1778
2117
2021
501
1418
1919
2020
522
1307
1829
2019
450
1339
1789
Total
2012
5842
7654
Past Incidents
Year
Fire
EMS
Total
2018
432
1172
1604
2017
437
1250
1687
2016
433
1239
1672
2015
395
1236
1631
2014
353
1109
1462
2013
340
973
1313
2012
434
992
1426
2011
366
994
1360
2010
347
735
1082
2009
474
862
1236
2008
416
760
1176
2007
449
784
1233
2006
445
845
1290
2005
429
744
1173
Total
5750
13695
19345
Web Counters
Website Visitors
Since
July 1, 2009

Visitors Today
Jun 09, 2023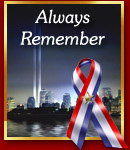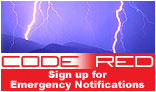 Election results are in !!
By Company One Captain Bill Renzetti
December 15, 2022
At the Annual Membership Meeting of the Center Moriches Fire Department elections were held for the department officers for the year 2023.
Phil Masterson, Chief of the Department
Brian Deedy, 1st Assistant Chief
William Schilling, 2nd Assistant Chief
Justin Avolio, Department Secretary
John Bearese, Department Treasurer
William Mullane, Department Financial Secretary
Julio Casiano, Sergeant-at-Arms
John Fleischmann, Department Chaplain
Congratulations and good luck to all of our 2023 Department Officers !!