2022 Incidents
Month
Fire
EMS
Total
Jan
44
128
172
Feb
32
116
148
Mar
29
114
143
Apr
40
117
157
May
46
137
183
Jun
48
137
185
Jul
59
139
198
Aug
49
132
181
Sep
Oct
Nov
Dec
Total
347
1020
1367
Past Incidents
Year
Fire
EMS
Total
2021
501
1418
1919
2020
522
1307
1829
2019
450
1339
1789
Total
1473
4064
5537
Past Incidents
Year
Fire
EMS
Total
2018
432
1172
1604
2017
437
1250
1687
2016
433
1239
1672
2015
395
1236
1631
2014
353
1109
1462
2013
340
973
1313
2012
434
992
1426
2011
366
994
1360
2010
347
735
1082
2009
474
862
1236
2008
416
760
1176
2007
449
784
1233
2006
445
845
1290
2005
429
744
1173
Total
5750
13695
19345
Web Counters
Website Visitors
Since
July 1, 2009

Visitors Today
Sep 30, 2022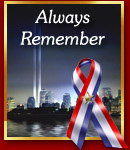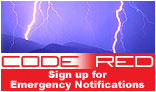 Welcome to the official web site of the
Center Moriches Fire Department
Firefighters Respond Early Morning House Fire …

Company One Captain Bill Renzetti, September 23

Just after 9am on Friday Center Moriches Firefighters were dispatch to the scene of a house fire on Senix Avenue off cedar Street.

Upon arrival, firefighters were met with heavy smoke and fire coming from the second floor of the house. While firefighters went to work to extinguish the fire, additional resources were requested from East Moriches FD, Mastic FD and the Manorville Fire Departments.

It ... (Full Story & Photos)


Marine 26 Visits Moriches Yacht Club

Company One Captain Bill Renzetti, September 17

Members from the Center Moriches Fire Department's Water Rescue team and personnel from US Coast Guard Station East Moriches were on hand this afternoon to showcase their lifesaving equipment to the members of the Moriches Yacht Club.

Children had a chance to board each boat to see what it was like to sit behind the helm of a fireboat and coast guard boat. They were also shown the different lifesaving ... (Full Story & Photos)


9/11: A Day of Remembrance ...

Company One Captain Bill Renzetti, September 11

Today marks the 21st anniversary of the September 11, 2001, terrorist attacks. On this occasion, Sep 11th, designated by President Bush as Patriot Day.

The community is invited to join us this evening at 6pm as we remember those who lost their lives that September day and the unselfish bravery of the first responders who risked their lives to help others.

As we remember the attacks in New York, ... (Full Story & Photos)



Never Forget ...


Center Moriches FD Explorers Take Training To The Water...

Company One Captain Bill Renzetti, August 07

On Sunday mornin, Center Moriches FD Explorers had the opportunity to get training from our Water Rescue Team.

The Explorers were given an overview of Marine 26 with all its electronics and safety equipment. The crew also learned about the different personal protective equipment used on the boat from our boat operators to our certified water rescue swimmers.

The explorers were taken out to Moriches ... (Full Story & Photos)

Click Here for the Center Moriches FD News - Archives Section
Your feedback is important to us ! Please Feel free to sign our Guestbook.
CLICK ON BANNER BELOW FOR THE LATEST INFORMATION


CLICK ON THE PLAY BUTTON BELOW
TO LISTEN TO CENTER MORICHES FD LIVE BROADCAST