Community Events
There are currently no events
2020 Incidents
Month
Fire
EMS
Total
Jan
37
114
151
Feb
42
109
151
Mar
39
107
146
Apr
36
101
137
May
42
89
131
Jun
Jul
Aug
Sep
Oct
Nov
Dec
Total
196
520
716
Past Incidents
Year
Fire
EMS
Total
2019
450
1339
1789
Total
450
1339
1789
Past Incidents
Year
Fire
EMS
Total
2018
432
1172
1604
2017
437
1250
1687
2016
433
1239
1672
2015
395
1236
1631
2014
353
1109
1462
2013
340
973
1313
2012
434
992
1426
2011
366
994
1360
2010
347
735
1082
2009
474
862
1236
2008
416
760
1176
2007
449
784
1233
2006
445
845
1290
2005
429
744
1173
Total
5750
13695
19345
Web Counters
Website Visitors
Since
July 1, 2009

Visitors Today
Aug 07, 2020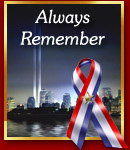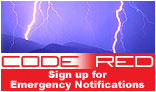 Welcome to the official web site of the
Center Moriches Fire Department
CLICK ON BANNER BELOW FOR THE LATEST INFORMATION
Mutual Aid To Mastic FD - Commercial Structure Fire

Ex Chief Bill Renzetti, July 18

On Saturday at 2:53p.m. the Center Moriches Fire Department was requested to assist the Mastic Fire Department at the scene of a commercial structure fire at the Spotless Painting and Remodeling Company on Montauk Highway off Hawthorn Avenue.

CMFD was requested to stand-by at the fire scene with its "Rapid Intervention" team. The Rapid Intervention Team or "RIT" team's sole responsibility is to rescue ... (Full Story & Photos)


Firefighters respond to car fire on Sunrise Highway ...

Ex Chief Bill Renzetti, June 17

At 12:13pm on Wednesday Center Moriches firefighters were requested to a car fire on Sunrise Highway by the Railroad Ave exit.

Firefighters arrived to find a vehicle fully involved on the right shoulder of the highway.

West bound lanes of Sunrise Highway were temporary shut down while firefighters extinguished the fire.

There were no injuries reported and firefighters were back in service within ... (Full Story & Photos)

Memorial Day 2020

Ex Chief Bill Renzetti, May 25

The members of the Center Moriches Fire Dept. would like to wish everyone a safe Memorial Day weekend. Thank you to all those that have served and those that have given the ultimate sacrifice for our great nation.... (Full Story & Photos)

Firefighters Respond To Brush Fire

Ex Chief Bill Renzetti, May 14

Just after 12pm on Thursday, Center Moriches Firefighters responded to the report of a brush fire on Bay Drive north of Sunrise Highway.

Firefighters arrived on scene and found approximately 4 acres of brush burning. Additional brush trucks were requested from Manorville FD and East Moriches FD to assist Center Moriches Firefighters.

There were no injuries reported and Firefighters were back in ... (Full Story & Photos)


Coronavirus; How To Protect Yourself & Do Your Part to Stop the Spread

Ex Chief Bill Renzetti, March 25

HOW IT SPREADS

• The virus is thought to spread mainly from person-to-person who are in close contact with one another (within about 6 feet).
• Through respiratory droplets produced when an infected person coughs or sneezes.
• These droplets can land in the mouths or noses of people who are nearby or possibly be inhaled into the lungs.

TAKE STEPS TO PROTECT YOURSELF - CLEAN YOUR HANDS OFTEN

• ... (Full Story & Photos)



Stay Home And Stop The Spread ...

Click Here for the Center Moriches FD News - Archives Section
Your feedback is important to us ! Feel free to sign our Guestbook.

CLICK ON THE PLAY BUTTON BELOW
TO LISTEN TO CENTER MORICHES FD LIVE BROADCAST